A Science Fiction Story That Teaches You How to Code.
The Nestomir is an interactive science fiction story on a quest to change how we think about coding.
The Story
Newsletter
WHAT BETA READERS ARE SAYING ABOUT THE NESTOMIR
"Now I realize having a learning philosophy is essential to learning anything.
Junior Developer, Harry's Razors
© 2021 The Nestomir. All rights reserved
BACK TO TOP
From The Nestomir Archives
An accidental wrong turn tumbles Jake Addison into the midst of a war based in a galaxy millions of light years away whose culture worships a mysterious force, The Utma, which is believed to guide how all beings learn, love, and create.

Think troubled teen.
Think special forces alien soldier.
Think foreign galaxy.
Think mysterious force that guides how we all learn, love, and create.
"A CAPTIVATING TALE DEALING WITH THE
HUMAN CONDITION. AN EDUCATIONAL FORCE
CHANGING OUR PERCEPTION OF LEARNING." — The New York Times
Yes, It's a Sci Fi Novel That Teaches.
Woven into the story are teachings taken from The Nestomir Galaxy's study of The Utma, the mysterious force holding The Nestomir, and all of us, together.
"My nephews were inspired to pay attention to engineering from a Sci Fi novel..that's very, very cool."
"A Special Forces warrior with a deep spiritual connection to learning...Dendro is someone I will look up to for inspiration for a long time."
STEM Educator, Designer, California
"The story is special. The coding lessons are unique. I love Jake and the battles he has to fight."
Mom, Lawyer, Philadelphia
"We retain knowledge through stories ~25x more effectively than through other learning methods. The Nestomir is a great example of this phenomenon."
- John Rodrigues, STEM Educator, Beta Reader, California
The Learning Ideology
Taken From The Learning Tenets, The Nestomir Archives

We Must:


1. Build To Learn (La'Tishvah)
2. Recognize What Nature is Telling Us
3. Appreciate All Realms of Life
4. Never Fear The Intricate
5. Hunt The Conceptual Underpinnings
-
Jakoba Elianu
, 3,434 Sentient Age
Who is this for?
The Nestomir was created for children 10+ years old. However, the learning and software engineering lessons in this book can be used by anyone. Are you looking to learn more about software? Are you looking to reshape your perspective on learning? Then The Nestomir has relevance to you!
Why did we create this story?
The future of learning is about working with our brain, not working against it. We were designed to learn through narratives (stories). Ever stop and think about the complexity in even the simplest story? What about your favorite TV show? Did you know you had to store hundreds of complex relationships all while a plot with different places, people, motives and emotions evolve in front of you? If we can absorb these highly complex stories so well, even as children, then why not use stories to understand something simpler than the story itself, like math and coding? This question was the inspiration for The Nestomir. We want to use the power of storytelling to teach.
Do I need to care about coding to read this?
Absolutely not. Coding is an important topic in 2021, we stand by that. But our intention is not to force anyone to code. Our intention is enlighten kids as to how code will be applicable to all industries (and passions), in the future.
The Story
An accidental wrong turn tumbles Jake Addison into the midst of a war based in a galaxy millions of light years away whose culture worships a mysterious force, The Utma, which is believed to guide how all beings learn, love, and create. Think troubled teen. Think special forces alien soldier. Think foreign galaxy. Think superpowers. Think mysterious forces.
What makes the premium app special?
The premium app offers a dramatically enhanced glossary, an in-story forum, as well as exclusive sound bites from the author (which describe Steven's own challenges learning tough topics.)
The Team
Steven Reubenstone, Author, Lead Developer, Founder
Mechanical engineer, software engineer, startup founder, and aspiring writer. He has a passion for teaching in unique ways - and a drive to help kids think for themselves.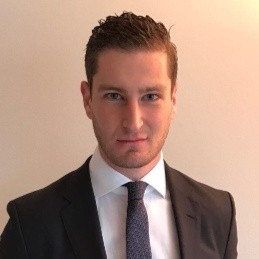 Jad B., Lesson Developer, Story Advisor
Jad is a finance wiz and Pythonista with a passion for learning. He played an integral role helping shape the lessons and story of The Nestomir.
Hannah VanVels, Editor
Hannah has worked various jobs across the publishing industry, including as a freelance editor and acquiring editor at a young adult imprint with HarperCollins Publishing.
Ben McLeod, Lead Illustrator
Experienced, highly creative illustrator/designer. Passionate about creating dynamic imagery that aims to spark interest and draw the eye.
What is Code?
What is life really like as a coder?
A Few Lessons FOR BEGINNERS from The Holy Curricula


Open Source Ecosystem
How has open sourced software changed our worlds?
The Essence of Data
What is data and how do we work with it?
Problem vs. Solution
Coding means nothing if you can't separate problem from solution.
The Function
Learn about one of the most profound concepts in programming.
The Jupyter Notebook
It's a notebook powered by Python. Let's learn how to use it.
The Internet Stack
Grasp the power of networking - even as a beginner.
*Strange Landings focuses in on coding and software engineering.
The story is available in 3 formats: Paperback, Kindle E-Book, and Premium Native App.
We Can Make Reading Really Fun Again
Read together: Read the book with friends! The app lets you stay in sync with friends as you read through the adventure.
In-story forum: Discuss the story with the community and ask lesson questions!
Soundbites from the author: Listen to the challenges Steven faced on his own learning journey.
Powerful In-line Glossary: Get easy to access definitions, explanations, story lore, suggested practice exercises right as you read the book.
*These features only available on premium app
Steven is a mechanical engineer, software engineer, startup founder, and aspiring writer. Tutoring kids from a young age, he has always had a passion for teaching in unique ways - and a drive to help kids think for themselves.
"While running my first startup venture, one of the most eye opening things I experienced was how essential expert mentors and role models are to the learning process. As a result, I became inspired to provide kids around the world access to these types of role models - but very early on I ran into crushing roadblocks: it's expensive to provide kids with an on-demand industry expert who also knows how to teach; the economics are difficult to really work out. That's how Dendro was born."

Steven Reubenstone, Author, Creator
"This is a novel for adolescents & young adults. It's not a picture book for toddlers. We aren't replicating existing coding courses either–we're providing you with an entirely new learning ideology...and we're looking at engineering from a completely different perspective. From Robloxers to art lovers - all should benefit."
— From the Author, Creator, Steven Reubenstone
*We recommend readers 10 and up.
→ PREMIUM NATIVE APP REDEEMABLE FOR FREE WHEN AMAZON COPY IS PURCHASED. TO REDEEM, DM US ON INSTAGRAM @THENESTOMIR
"I'm aunt to pre-teen/ teenagers, and I've also taught a lot of teens. I was the Principal of an international school in Kurdistan, Iraq, and one of my personal ambitions was to drag the education system into the 21st Century. We are teaching as if it were the 1900s and the gap between skills needed and those taught are too far apart. I am also interested in The Nestomir as I am an educator who loves children, and am writing books for this age group."– Ruth, USA
"I liked the idea of the book. But most of all is because my nephew wants to be THE "computer guy" and code for games and I want to take advantage of this and he learn a super useful tool." – Alejandro, Mexico

"Never learnt to code. When I was a kid (16) school got a bbc computer just as I was about to go to sixth form I had to share a zx spectrum with my brother and I wanted to learn to code but all there was was 'crash' magazine and the coding was riddled with errors and I had no idea what was wrong. Fast forward 2003 I got a hnc in computing. Hope your book/ series would engage me and explain in non jargon terms about coding." – Wendy, USA


Get The Nestomir Newsletter
*No spam. Only periodic updates about learning, our journey, and Nestomirian lore.
Follow us on IG to get video updates!
#1 NEW RELEASE IN CHILDREN'S PROGRAMMING ON AMAZON
HUGE HOLIDAY SALES
EBOOK 50% OFF, PAPERBACK 17% OFF, PREMIUM APP JUST $2.99